Searching For a Door Specialist in Singapore?
Welcome! We are leading door installation and repair contracting company in Singapore, with a penchant for glass doors. We specialise in glass door project, our size, design requirements, and placement notwithstanding. Additionally, having worked on numerous projects on the residential and commercial front, we accrued valuable experience in all matters glass doors such as shower screen, sliding door, frameless, wrought iron gate, kitchen door and tempered glass door. We also specialise in HDB Gates, bedroom & wooden door, folding door and various type of toilet door. You will be hard-pressed to find any other contractor with the understanding, hands-on experience, and even passion for our work than us.
Door Repair
Door Installation
As mentioned above, glass door and sliding door are increasingly becoming popular. As such, homeowners are investing in such doors. At A5 Door we offer glass door, door closer, door stopper, door viewer, doorbell installation and glass door replacement.
Door Lock Repair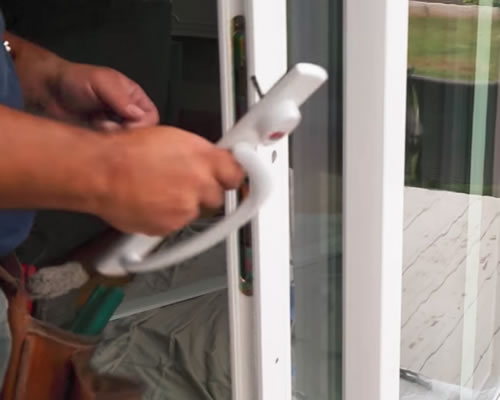 Unless you live in a neighborhood where there is a burglary every week or so, you probably don't think too much about the front door lock. If the keys you are using still lock it,
The locks that you have on the doors of your home provide essential protection for your family and your belongings. Locking your door at night or when you are away from home can help keep
Imagine this scenario: it is a beautiful sunny day and you are headed to the mall to do some shopping. You pull in to the parking lot, gather together all of your things, and get
Top Videos About Glass/Sliding Door
Look No Further! Call Us for FREE Consultation!
If you need repair work done on your glass door or sliding door in Tampines, environs, and even all throughout Singapore, look no further than A5 Door. We have expert designers and technicians to design, install, maintain, and repair your doors. Give us call today and speak to our experienced customer care on anything glass and sliding doors.