Searching For a Door Lock Specialist in Singapore?
Do you want to install or repair your door lock for your home? We have a premium service sought after by hundreds of clients in the city from business owners to homeowners. At A5Door.com, you can hire us for glass door services such as installation, replacement, and repair. You can also avail of our reliable locksmtih to unlock, repair and install your lock. It is a specialized service for glass doors to help secure homes and structures.
Sliding/Glass Door Lock Repair & Install Services
Glass door locks can get damaged with continued use. It is important that you repair your lock to help secure your place. Our professional glass door lock repair men are ready to fix any lock that uses different lock systems. A failed lock will be easy to fix if you have A5Door's great technicians working on it. Clients can also call to hire a lock installation service on their glass door. The new glass door will be properly installed on the frame in no time.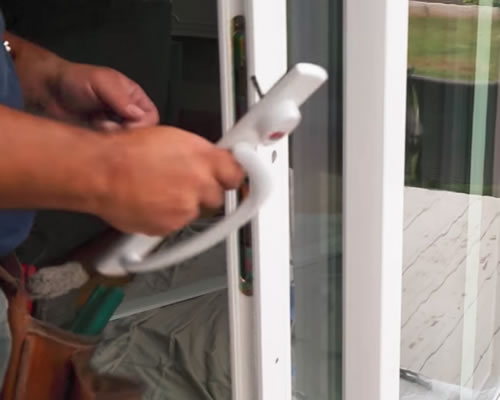 The door lock of any door is a very critical part. While glass doors and sliding doors are designed to create an aura of openness, there is also a need to securely lock the door when not in use. The security and safety of a home or business are highly reliant on having highly effective door locks to avoid the weaknesses. Moreover, for doors that need to stay open, a locking mechanism that keeps the sliding door open also needs to work efficiently. As such, we offer high-quality door lock repair services. Whichever locking mechanism that your door has, you can rest assured that our trained technicians can fix it when it fails for you. We can fix various type of sliding door locks such as safety locks, security locks & track lock. We also fix door handle with key lock and digital locks.
Why Choose Us
You get fair prices when you hire A5Door for your glass door services. They offer high quality hardware and professional services to go with their low prices which means they provide high value for money to their clients.
The company has extensive experience working in the industry which allowed them to improve their services to clients. They now have a customer service hotline which you can call if you're a client of A5Door to voice out problems and book a service.
All calls are answered by their customer-friendly staff incorporating all the specific details outlined by their clients. There is no other glass door company that has professional glass door services in the city including fixing and installing glass door locks.
Testimonials About Our Door Lock Services
I was searching for a glass door specialist to fix the lock on our door. I tried to DIY it, but it didn't work because I was afraid I would damage the glass. Good thing I found A5Door who was of big help when I wanted our door fixed.
Got a call from my glass door technician today. And in just a few hours, my door's lock was fixed. Thank you!
Happy I called A5Door to repair our old glass door's lock. They do really great work!
Top Videos About Glass/Sliding Door Locks
Call Us to Fix or Replace Your Door Lock!
Installing your door locks is important for security especially on a glass door. Call A5Door today at +65-3163-9388 to schedule a repair of your glass door lock repair and maintenance.